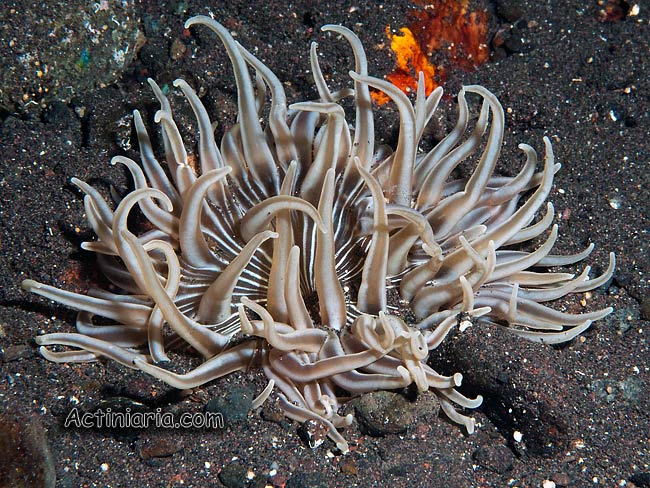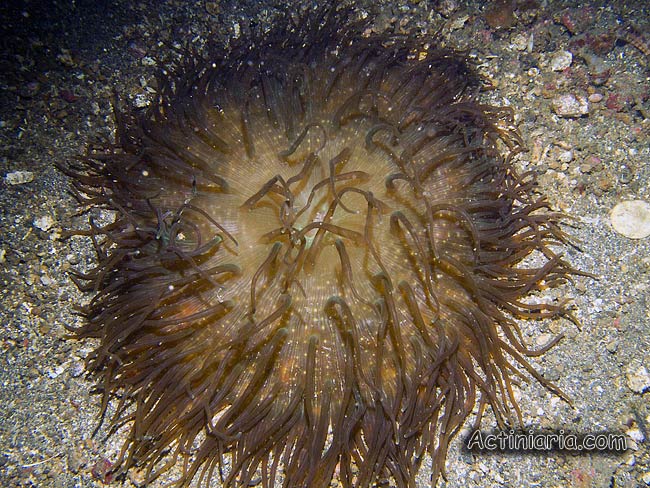 (photo of Sergey Taranchenko, Ukraine. Specimen in reef tank)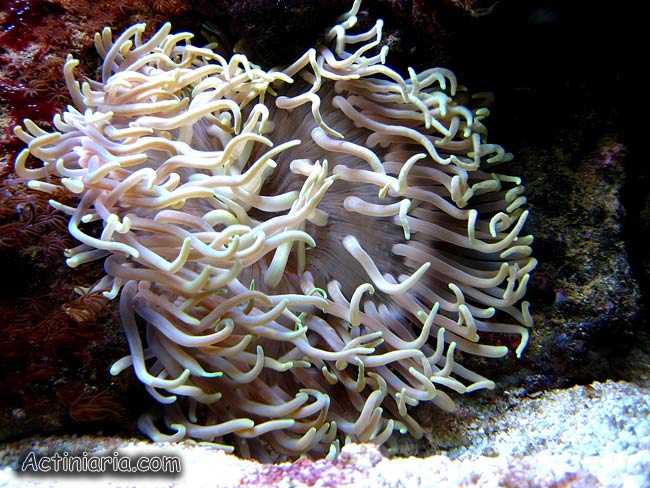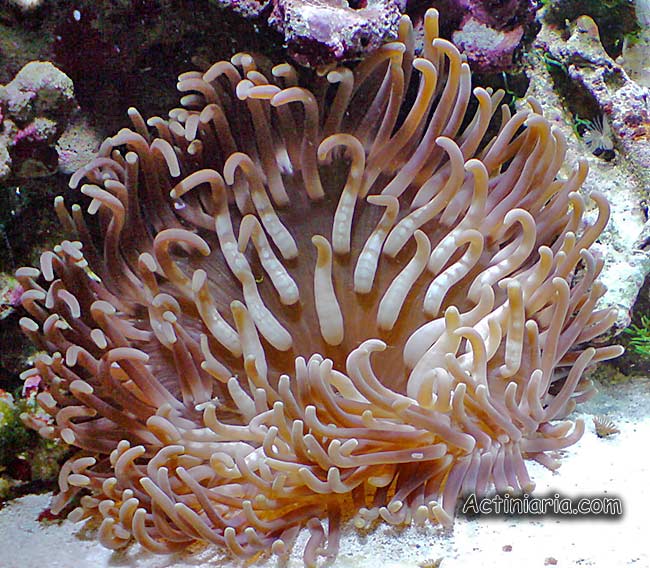 Original figure of Macrodactyla doreensis (originally named as Actinia doreensis) published by Quoy and Gaimard in 1833.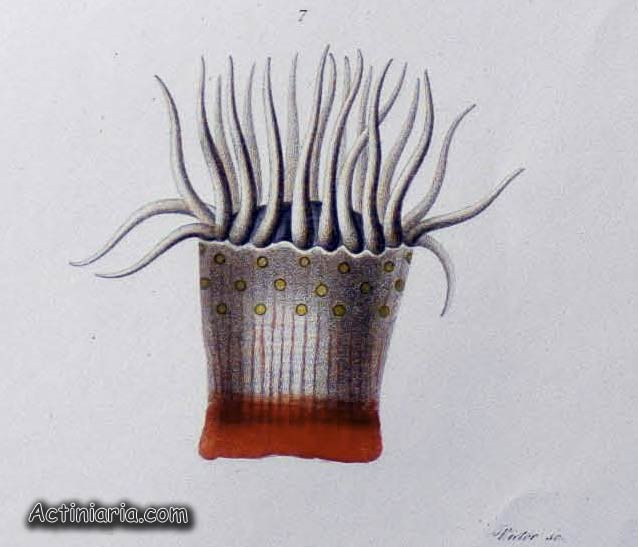 Large tropical anemone widely known as Macrodactyla doreensis is quite common in aquarium trade and is well known for many reef keepers. I never had chance to keep it in my reef tank and never had chance to examine any preserved specimens referable to this species, so I"m not quite familiar with it. Actually, I"m even not sure that photos presented here show the same species.

The first photo shows a specimen with a very characteristic appearance, it has about 96 tentacles and characteristic white lines on the disk and tentacles. Similarly looking specimen is identified as Macrodactyla doreensis in the paper of Fautin, Crowther and Wallance (2008, Sea anemones (Cnidaria: Anthozoa: Actiniaria) of Moreton Bay). In the definition of the genus Macrodactyla these authors say it has only 48 tentacles, but the photos they give on the same page show many more.

The second photo shows a differently looking specimen with many more tentacles, and not so distinct white lines. Numerous similarly looking photos, identified as Macrodactyla doreensis can be found in the Internet and also in scientific papers (e.g. Fautin, Tan, Tan, 2009 - Sea Anemones (Cnidaria: Actiniaria) of Singapore). Is it the same species as on the first photo? I do not know.

Originally Macrodactyla doreensis was described (as Actinia doreensis) by Quoy and Gaimard in their famous book published in 1833. The description they gave is short, but it states that the tentacles are not numerous and the figure they published (reproduced on the bottom of this webpage) shows only 21 tentacles. Of course this very old figure is too schematic. But can we say it shows the species currently known as Macrodactyla doreensis?
---